Join us this summer for Ivy Chapel UCC's Vacation Bible School… Conquering Challenges with God's Mighty Power.
Your kids (ages 3 through completed grade 5) will go on exciting expeditions… reaching new heights from our Base Camp Sing & Play, Glacier Games, Cinema and a Summit Celebration.
Together, we will explore tremendous examples how:
God has the power to provide.
God has the power to comfort.
God has the power to heal.
God has the power to forgive.
God has the power to love us forever.
VBS is 9 a.m. to Noon, July 27-31. The cost is $25 per child.
Download the registration form here.
If you have any questions, please get in touch.
Have you liked Ivy Chapel on Facebook? Visit our special VBS event page, RSVP, and let us know you're coming.
The snow was lightly falling outside as our Chancel Choir (joined by the Friends and Family Choir) presented a beautiful, musical telling of the Christmas story. Thank you all for your hard work practicing over the last several months… and congratulations on a truly inspiring performance.
If you couldn't make it, or would like to hear it again, click here to download a recording of the service.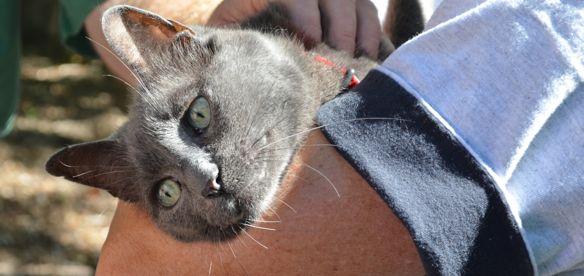 We celebrated the 13th Annual Ivy Chapel Blessing of the Animals on Saturday, September 21.
It was a beautiful day… and this led us to talk about just how lucky we have been through the years to have such wonderful weather. We've only had two or three years that were even threatened by rain, and only two that forced us to (slightly) change plans.
Thanks to all the pets who begged their owners to come to the Blessing. See you next year!
Click here to a view a slideshow of the photos.
If you were there and would like a copy of a photo, please send us an email with a description and we'll email it back to you.
We had quite a crew on hand on Saturday to help decorate Easter Cookies. Thanks to everyone who joined us… and to those who helped organize and clean up the colorful, sticky mess we left behind.
Here's the schedule for tomorrow:
6:30 sunrise worship here at Ivy Chapel
7:30 pancake breakfast
10:00 worship
Coffee & cookie pick-up after worship
Check out the pictures of our cookie adventure here on Flickr or visit our Facebook page.
Thank you to our incredible team of volunteers who made the 2013 Ivy Chapel Spaghetti Dinner a huge success! We had a steady crowd most of the evening. Watch this space for more updates, kudos… and keep watching this website for details about upcoming events.
You can view the entire photo album on our Facebook Page. (And while you're there, be sure to like our page!)
Thanks to everyone who came out to Ivy Chapel's Trunk or Treat. We ate – and ate some more – while all of the kids enjoyed some Halloween fun in the cool-to-chilly October air.
A special thank you to Linda Lowry for organizing the event and Russ Washburn for his hot-dogging it on the grill.
Check out this slideshow from the event:
(The slideshow may not work on mobile browsers. Click here to view it.)
It's time once again for Ivy Chapel's Blessing of the Animas. Dogs, cats, ferrets, turtles – and yes, their human companions, are invited to join us on Saturday, September 15 from 1 to 3 p.m.
Each year we select an animal-related charity to support. This year, we're proud to welcome the Love a Golden Rescue. They'll be on hand with some of their rescued Golden Retrievers and will share a bit about their mission and goals.
We'll be collecting items for Love a Golden. Among their most requested items include:
Non-retractable leashes
ProPlan dog food
Frontline
HeartGuard
Paper towls
Medium-sized treats
Petco or PetsMart Gift Cards
Questions? Drop us a line and we'll fill you in. Planning on coming? Let us know in the comments what kind of critter will be bringing you!
Congratulations to our graduates! And thank you to all of Ivy Chapel's youth who helped make Youth Sunday 2012 truly special.
Plus check out these highlights from the service:
The  annual Open Your Heart dinner-auction benefits residents of Emmaus, a faith-based organization serving more than 250 men and women with developmental disabilities in the St. Louis metropolitan area.  As in the past, this year's event, held February 4, netted thousands of dollars to help supplement governmental funding for Emmaus.  For every $1 needed to cover program and operating expenses, there's a 15 cent shortfall in state support.  The Emmaus Foundation is charged with raising funds to close the gap between government payments and actual costs.  The 2012 OYH gala raised just over $50,000.  Attending from Ivy Chapel UCC were Ronn and Dottie Foster; Rod and Judy Hertenstein; Carl and Marsha Ramey; Annie and Shyam Sampath; Nancy Litzinger; and Nancy Hawkins.
The first Emmaus homes were established in 1893 by members of the German Evangelical Church in Marthasville, Mo., to care for individuals with epilepsy and developmental disabilities.  Currently Emmaus operates nearly 50 homes throughout local communities and on its two campuses in St. Charles and Marthasville.  In 2011, Ivy Chapel UCC 'adopted' Ross House, a community home in Creve Coeur where six Emmaus residents live.  Ivy members and Ross residents are developing new relationships through this pilot partnership.
Thank you to Brandi Brown Photography for capturing the event in pictures, and for sharing the photos with us.