It's time for HarvestFest 2019! Join us for a vintage evening of wine and cheese, hors d'oeuvres, desserts and more! There will be music performed by Ivy Chapel members… and of course the famous silent and oral auctions. There are tons of surprises in store… watch this space for updates.
October 12th, 6:30 p.m.
at Ivy Chapel United Church of Christ
620 N. Woods Mill Road,
Chesterfield, MO
Tickets: $20 per person in advance, $25 at the door
We also have sponsorship opportunities! For information or to sponsor the event (or a part of it), contact Jo Ann Moody.
To purchase tickets, download and print the form on this page and mail it back to us. For information, contact Ivy Chapel via email or call 314-434-4991.

.
Cats, dogs, rabbits and chickens, oh my! Yes, we've had all kinds of animals join us for our annual Blessing of the Animals. Each year we gather here at Ivy Chapel in the Eric Moody Memorial Pavilion and honor our animal friends as fall begins.
In 2019, we'll gather from 1-3 p.m. on Saturday, September 21. Human and pet refreshments will be served. (We'd hold it rain or shine, although if it's raining we may bring the festivities inside.)
We will also be taking donations to support the Humane Society of Missouri.
When you join us, please know that all animals must be on a leash or in a cage.
Questions? Drop us a line, and we'll get back to you in no time.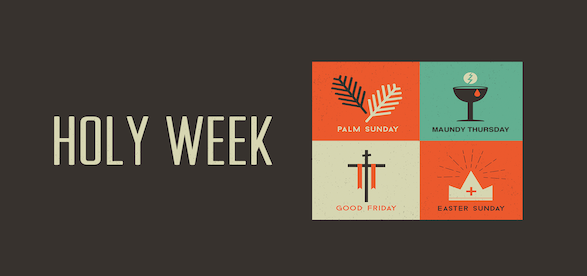 Join us here at Ivy Chapel as we celebrate Holy Week, and mark the journey to Easter.
Sunday, April 14 at 10 a.m. for Palm Sunday worship as we celebrate Jesus' entry into Jerusalem.
Thursday, April 19 at 7:30 p.m. for Maundy Thursday, sometimes called Holy Thursday, the night of the Last Supper.
Friday, April 20 at 7:30 p.m. for Good Friday worship commemorating the crucifixion of Christ.
On Easter Sunday, at 6:30 a.m. we gather for Sunrise Worship to celebrate the resurrection.
We gather again at 10 a.m for our Easter worship service. He is Risen!
The  annual Open Your Heart dinner-auction benefits residents of Emmaus, a faith-based organization serving more than 250 men and women with developmental disabilities in the St. Louis metropolitan area.  As in the past, this year's event, held February 4, netted thousands of dollars to help supplement governmental funding for Emmaus.  For every $1 needed to cover program and operating expenses, there's a 15 cent shortfall in state support.  The Emmaus Foundation is charged with raising funds to close the gap between government payments and actual costs.  The 2012 OYH gala raised just over $50,000.  Attending from Ivy Chapel UCC were Ronn and Dottie Foster; Rod and Judy Hertenstein; Carl and Marsha Ramey; Annie and Shyam Sampath; Nancy Litzinger; and Nancy Hawkins.
The first Emmaus homes were established in 1893 by members of the German Evangelical Church in Marthasville, Mo., to care for individuals with epilepsy and developmental disabilities.  Currently Emmaus operates nearly 50 homes throughout local communities and on its two campuses in St. Charles and Marthasville.  In 2011, Ivy Chapel UCC 'adopted' Ross House, a community home in Creve Coeur where six Emmaus residents live.  Ivy members and Ross residents are developing new relationships through this pilot partnership.
Thank you to Brandi Brown Photography for capturing the event in pictures, and for sharing the photos with us.
No matter who you are or where you are on life's journey, you are welcome here at Ivy Chapel United Church of Christ. We strive to provide an open, nurturing environment where everyone can strengthen their relationship with God.