Oct. 10 Livestream – Rooted in Love, Stewardship Week 3
Welcome to Ivy Chapel United Church of Christ. We celebrate that Missouri Mid-South Associate Conference Minister, Rev. Damien Lake, is with us today, leading worship and preaching in connection with our "Rooted in Love" faith journey! Welcome, Damien, and thank you for your ministry among us. May the Love of God root within, grow, and guide all humankind as we journey forward into God's future. https://www.youtube.com/watch?v=iBN1uZ182n8 Rooted in God's Love WELCOME PRELUDE – Chorale Prelude Nun Bitten Wir – Buxtehude *CALL TO WORSHIP – Pastor DanOne: Together, we come rejoicing!All: God's grace abounds!One: Together, we come proclaiming good news!All: We are the salt of the ...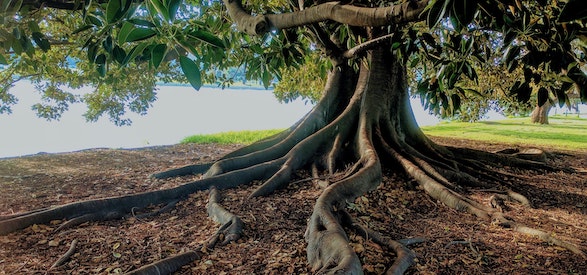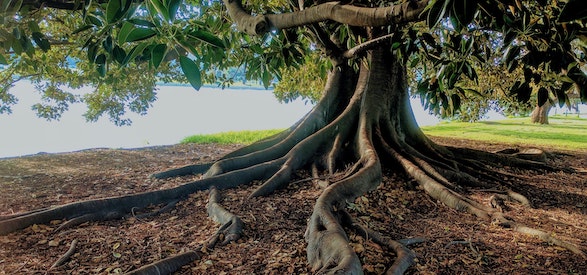 Oct. 3 Livestream – World Communion Sunday
As we continue our stewardship journey Rooted in Love, this Sunday we also join with churches around the world to celebrate World Communion Sunday. https://youtu.be/w9f5ut2dKtk Here's this week's order for worship: WELCOME PRELUDE – Amazing Grace - Hobby *CALL TO WORSHIPOne: Come, celebrate the OneAll: who nourishes seeds with sunlight and a fresh embrace.One: Come, praise the OneAll: whose harvest of wheat and grapes all may share.One: God brings us together as one faith communitypeople of all ages, tongues and races.All: We are the clay, and God is the Potter.One: God unites our varied lives in the Body of ChristAll: Let us worship Living God, ...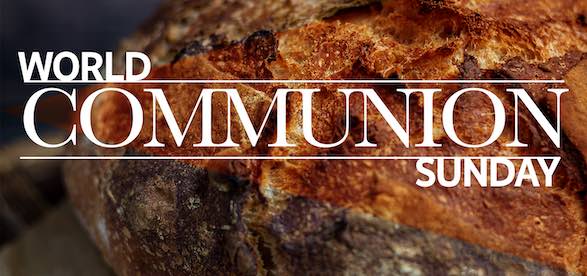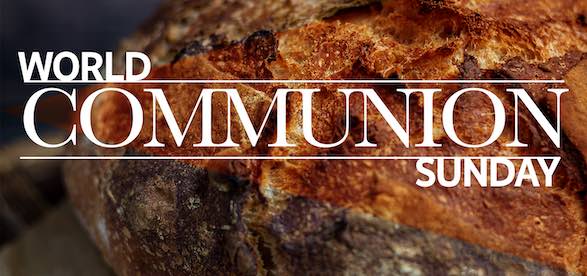 Worship with us
No matter where you are on life's journey, you are welcome here.
Sunday Schedule
10 a.m. In-person and Online Worship
We require masks and social distancing to protect the young and unvaccinated.
News & Announcements

Diaper Drive for St. Louis Area Diaper Bank
Did you know that babies require up to 12 diapers per day – which can cost up to $100 per month? That's nearly 10% of someone's yearly income living at the poverty line. But you can't buy diapers with food stamps or get them through the WIC program. Ivy Chapel wants to help! We're joining the St. Louis Area Diaper Bank's... [Read more]

Blessing of the Animals Sept. 18
We're proud to announce the Ivy Chapel Blessing of the Animals is back for 2021. Over the past 21 years in mid-September, we've welcomed dogs, cats, snakes, ferrets and creatures of all kinds to our beautiful pavilion. Following in the tradition of St. Francis of Assisi, we take this moment to bless the animals with whom we share our... [Read more]

Now Hiring – Minister of Music
Music is a huge part of worship here at Ivy Chapel. We're looking for an experienced leader to lead our music program. Reports to: Board of DeaconsHours: 20 hours per week, including some evenings Responsibilities include, but are not limited to, the following:• Provide music for all regular Sunday morning services of worship (prelude,... [Read more]

Thank you for donating to Isaiah 58
We'd like to extend a special thank you to everyone at Ivy Chapel who donated to the Isaiah 58 back-to-school drive. We were able to help brighten the start of the school year for so many children right here in St. Louis. Our little congregation donated: 251 rulers21 t-shirts223 pairs of underwear231 pairs of socks Thank you... [Read more]

Now Hiring: Youth Ministry Coordinator
As we continue to work toward the "next normal," we're hiring for a Youth Ministry Coordinator to lead programs for our young people. Please send your resume, cover letter, and a list of three references to ymcsearch@ivychapel.org. Job Title: Youth Ministry CoordinatorReports to: Board of Christian Education and PastorHours: Part-time... [Read more]

Isaiah 58 School Supply Drive
We want to help make sure every student in the St. Louis area has the school supplies they need to start the year in comfort and style. We're proud to support Isaiah 58 Ministries' Back to School Drive. This year, they're requesting all sizes of girls' and boys' socks and underwear. And for good measure, we're throwing... [Read more]