With the holidays approaching and the ongoing pandemic across the country, blood supplies are low. Your donation can save lives!
Ivy Chapel will host a blood drive on Tuesday, November 17 from 2:30 to 6:30 p.m.
Give the gift of life! Email Sue Wilson to set up a time.
COVID-19 might make it feel like everything's on hold. But even as kids go back to school virtually, they're going to need supplies to be at their best throughout the year. This year Ivy Chapel United Church of Christ is teaming up with Isaiah 58 Ministries' back-to-school fundraiser.
Isaiah 58 is requesting 150 boxes of washable markers, assorted packages/izes of girls' and boys' underwear, and socks. Store gift cards are welcome, too.
Questions about donating? Email us or call 314-434-4991.
Contributing is as easy as 1-2-3!
Donate in person. Purchase items and drop them off in the box at Ivy Chapel anytime before August 15.
Donate online. Click here to donate. Select from the suggested "Amazon wish list." These items will be delivered to Isaiah 58 before school starts. The deadline for purchases is August 10. Feel free to share the link with family and friends as well.
Donate funds. Don't want to shop but still want to support the cause? We'll do the shopping for you. Email us or call the church office at 314-434-4991 for information.
This is an enormously challenging moment in time for humankind and for God's Church.  The current world health situation is extremely serious.  It is crucial now for each one of us to act responsibly.  "Love one another as I have loved you," Jesus commands.
As people who are loved and cared for by God, we recognize that God calls us to love and care for one another.  We accept and we value this high calling.  We must do our faithful best to be as considerate as possible of everyone's health and well-being.  With genuine consideration for each other, Ivy Chapel United Church of Christ is striving to respond appropriately to the situation and to follow protocols for minimizing the spread of Coronavirus (COVID-19).
Until further notice, all Ivy Chapel United Church of Christ activities, events, gatherings and "in-person" worship services are suspended.
For the time being, there will be no "in-person" gatherings of more than 10 people at Ivy Chapel UCC.  This is not an easy decision.  As Christ's followers, we pattern our lives after the life of our Savior Jesus, and faithful discipleship involves inter-personal relationships.  This makes refraining from public worship a difficult thing for us to do.  Nevertheless, we must.  We do so out of genuine consideration for all people.
For daily spiritual nourishment; please subscribe free of charge to our United Church of Christ Stillspeaking Daily Devotional at   https://www.ucc.org/daily_devotional
We will post virtual worship experiences – including Holy Week – here on this website and on our YouTube channel.
By God's grace and with God's help, we are able to love one another.  God is with you.  Thank you for displaying mutual respect and loving care for all people.
If you have questions or need to reach out to us, please do not hesitate to do so via email.
It's time for HarvestFest 2019! Join us for a vintage evening of wine and cheese, hors d'oeuvres, desserts and more! There will be music performed by Ivy Chapel members… and of course the famous silent and oral auctions. There are tons of surprises in store… watch this space for updates.
October 12th, 6:30 p.m.
at Ivy Chapel United Church of Christ
620 N. Woods Mill Road,
Chesterfield, MO
Tickets: $20 per person in advance, $25 at the door
We also have sponsorship opportunities! For information or to sponsor the event (or a part of it), contact Jo Ann Moody.
To purchase tickets, download and print the form on this page and mail it back to us. For information, contact Ivy Chapel via email or call 314-434-4991.

.
Cats, dogs, rabbits and chickens, oh my! Yes, we've had all kinds of animals join us for our annual Blessing of the Animals. Each year we gather here at Ivy Chapel in the Eric Moody Memorial Pavilion and honor our animal friends as fall begins.
In 2019, we'll gather from 1-3 p.m. on Saturday, September 21. Human and pet refreshments will be served. (We'd hold it rain or shine, although if it's raining we may bring the festivities inside.)
We will also be taking donations to support the Humane Society of Missouri.
When you join us, please know that all animals must be on a leash or in a cage.
Questions? Drop us a line, and we'll get back to you in no time.

Register now for Ivy Chapel
Vacation Bible School 2019
To Mars and Beyond: Explore Where God's Power Can Take You!
Glory to God, who is able to do far beyond all that we could ask or imagine
by his power at work within us! – Ephesians 3:20
July 22 – 26, 9 a.m. – noon
Children Ages 3 (potty trained) through 5th grade are welcome. Blast off as we explore God's word through Bible Stories, Crafts, Science and Music.
$25 per child for the week.
Download the registration here, or send us an email if you have any questions.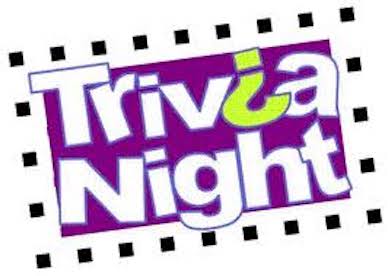 Trivia Night at Ivy Chapel UCC

Saturday, June 29, 2019
Ivy Chapel UCC invites you to a family friendly night of trivia.
All are welcome!
Tables of 8 are $80 or $10 per person.
There will be 10 rounds of 10 questions with mulligans available for purchase.  Other surprises and prizes are also in store!
Please get in touch with us via email to reserve your table or call 314-434-4991.
Doors open at 6:00 pm
Questions will start at 6:30 – 8:30 pm
Ivy Chapel UCC
620 North Woods Mill Road
Chesterfield, MO 63017
Fellowship Hall
Tea, lemonade, popcorn and pretzels are provided and you are welcome to bring outside food and drink (beer, wine, soda).
Did you know that when you donate blood, you could save up to three lives? That's an especially important fact as we head into the late spring and summer, when blood supply is low – but the need for blood is especially high.
Register today for the May 14 Blood Drive at Ivy Chapel United Church of Christ in Chesterfield. Donation times are available between 3 and 7 p.m.
Visit www.bloodcenterIMPACT.org to sign up. (You may have to set up an account on the site to register.) Use Sponsor Code 10670 to schedule your time slot.
Questions? Send us an email or get in touch with Sue Wilson at 314-324-3765.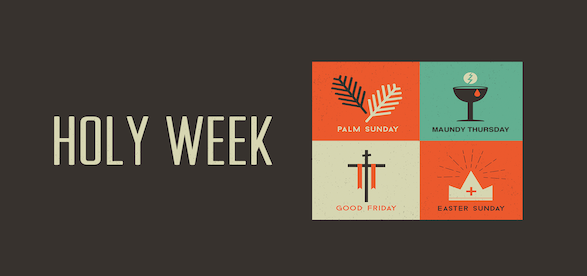 Join us here at Ivy Chapel as we celebrate Holy Week, and mark the journey to Easter.
Sunday, April 14 at 10 a.m. for Palm Sunday worship as we celebrate Jesus' entry into Jerusalem.
Thursday, April 19 at 7:30 p.m. for Maundy Thursday, sometimes called Holy Thursday, the night of the Last Supper.
Friday, April 20 at 7:30 p.m. for Good Friday worship commemorating the crucifixion of Christ.
On Easter Sunday, at 6:30 a.m. we gather for Sunrise Worship to celebrate the resurrection.
We gather again at 10 a.m for our Easter worship service. He is Risen!
It will be our joy to serve as the host congregation for this year's UCC Community Thanksgiving Worship at 7:30 P.M. Tuesday, November 20.
Our congregation will share with St. Thomas UCC and St. John's UCC-Chesterfield in what has become our traditional shared worship service.
An opportunity to participate in a combined choir is being offered to everyone from our three congregations who would like to participate. The Chesterfield Community Ringers will also offer special music during this worship.
We are truly blessed that Rev. Tyler Connoley, our Missouri Mid-South Conference UCC Minister of Search and Call Discernment, will preach.
Offering gifts from this evening will be given to Circle of Concern. A reception including refreshments for all of our guests will follow worship in Fellowship Hall. This occasion thanking God for our blessings is a valued tradition which our area UCC congregations enjoy together.