Thank you for joining us on the second Sunday in Lent. A note that we will continue online worship, but will be welcoming you back into our sanctuary beginning next week. Registration is required – click here to learn more.
Here is the order for worship:
Prelude – Anna DiVesta
Responsive Call to Worship – Pastor Dan Wilson
One: In Christ, God offers all people a holy invitation.
All: We are invited to walk with God.
One: Turn to God, all the earth.
All: God not only speaks, but God also listens.
One: God hears our prayers, and God answers.
All: Let us exalt God with our praises now!
Hymn – Come, Holy Spirit – worship booklet, p. 35
Come as a wisdom to children, Come as a new sight to the blind,
Come, Lord, as strength to my weakness, Take me: soul, body and mind.
RERAIN
Come Holy Spirit, I need You, Come, sweet Spirit, I pray;
Come in Your strength and Your power, Come in Your own gentle way.
Come as a rest to the weary, Come as a balm for the sore,
Come as a dew to my dryness: Fill me with joy evermore,
REFRAIN
Come like a spring in the desert, Come to the withered of soul;
O let Your sweet healing power, Touch me and make me whole.
REFRAIN
Prayer of Invocation – Pastor Dan
One: Let us pray.
All: God, we long to live faithfully. We long to walk in the ways of Christ.
To do this, we need the light and the salvation you offer. Come to us this morning.
Come; fill us with your grace and mercy. Open our hearts in new ways to the promise of your healing grace.
God of Life, we want you to be the One we serve. We want you to lead us. Strengthen us to overcome any influences that are threatening to mislead us. Fill us with faith in you. May our love for you and our devotion to you continue growing. Amen.
Response – El Shaddai – #18
El Shaddai, El Shaddai, El Elyon na Adonai;
Age to age you're still the same by the power of the name
El Shaddai, El shaddai. Er kahn ka na Adonai;
We will praise and lie You high, EL Shaddai.
Children's Message – Sue Wilson
God's Word – Psalm 22:1-2, 22-31 – Pastor Dan
Special Music – Just a Closer Walk with Thee
God's Word – Mark 8:31-38 – Pastor Dan
Sermon – Pastor Dan
Prayers of God's Church concluding with the Lord's Prayer – Pastor Dan
Hymn – Nearer, My God, to Thee – #436
Nearer, my God, to Thee, Nearer to Thee!
E'en though it be a cross That raises me;
Still all my song shall be, Nearer my God to Thee,
Nearer, my God, to Thee, Nearer to Thee.
Though like the wanderer, The sun gone down,
Darkness be over me, My rest a stone;
Yet in my dreams I'd be Nearer my God to Thee,
Nearer, my God, to Thee, Nearer to Thee.
There let the way appear Steps unto heav'n'
All that Thou sendest me In mercy giv'n;
Angels to beckon me Nearer my God to Thee,
Nearer, my God, to Thee, Nearer to Thee. use,
Then, with my waking thoughts Bright with Thy praise
Out of my stony griefs, Bethel I'll raise;
So by my woes to be Nearer my God to Thee,
Nearer, my God to Thee, Nearer to Thee.
Or if on joyful wing, Clearing the sky,
Sun, moon, and stars forgot, Upward I fly,
Still all my song shall be Nearer my God to Thee,
Nearer, my God to Thee, Nearer to Thee.
Benediction – Pastor Dan
Postlude – Anna DiVesta
Summertime greetings from Ivy Chapel! We continue to pray for healing and health. As you strive in your own way to make sense of the world, we hope you are able to find joy when you need it most.
CCLI License #456361
This week, we invite you to join us for a virtual communion experience. Gather your own elements, and we can share them together.
As our Independence Day celebrations wind down, we pause to pray for peace and unity in our county and our world. Thank you for continuing to join us for our virtual worship experiences. And while we anxiously await the time when we may be able to worship together again, we will always put the health and safety of our members, friends and community first. Be safe, be healthy, and stay connected as best you can.
America
My country, 'tis of thee, sweet land of liberty, Of thee I sing;
Land where my fathers died, Land of the Pilgrim's pride,
From every mountain side Let freedom ring!
Let music sweet the breeze, and ring from all the trees Sweet freedom's song:
Let mortal tongues awake, Let all that breathe partake;
Let rocks their silence break, The sound prolong.
America the Beautiful
O beautiful for spacious skies, For amber waves of grain,
For purple mountain majesties Above the fruited plain!
America! America! God shed His grace on thee,
And crown thy good with brotherhood From sea to shining sea!
O beautiful for pilgrim feet, Whose stern impassioned stress
A thoroughfare for freedom beat Across the wilderness!
America! America! God mend thine every flaw,
Confirm thy soul in self-control, Thy liberty in law!
Battle Hymn of the Republic
Mine eyes have seen the glory of the coming of the Lord;
He is trampling out the vintage where the grapes of wrath are stored;
He hath loosed the fateful lightning of His terrible swift sword; lory! glory, hallelujah!
His truth is marching on.
REFRAIN
Glory! glory, hallelujah! Glory! glory, hallelujah!
Glory! glory, hallelujah! Our God is marching on.
In the beauty of the lilies, Christ was born across the sea,
With a glory in His bosom that transfigures you and me;
As He died to make men holy, let us live to make men free,
While God is marching on.
REFRAIN
Spirit
REFRAIN
Spirit, Spirit of gentleness, blow through the wilderness, calling and free,
Spirit, Spirit of restlessness, stir me from placidness, wind, wind on the sea.
You move on the waters, you called to the deep,
then you coaxed up the mountains from the valleys of sleep,
and over the eons you called to each thing,
"Awake from your slumbers and rise on your wings."
REFRAIN
You swept through the desert, you stung with the sand,
and you gifted your people with a law and a land,
When they were confounded with idols and lies,
Then you spoke through your prophets to open their eyes.
REFRAIN
You sand in a stable, you cried from a hill,
then you whispered in silence when the whole world was still,
and down in the city you called once again
when you blew through your people on the rush of the wind.
REFRAIN
You call from tomorrow, you break ancient schemes,
from the bondage of sorrow the captives dream dreams;
our women see visions, our men clear their eyes.
With bold new decisions your people arise.
CCLI License #456361
Happy Father's Day from Ivy Chapel United Church of Christ.
About the United Church of Christ
Purpose Statement
To love God with all our heart, mind, soul, and strength
and our neighbor as ourselves. (Matthew 22)
Vision Statement
United in Christ's love, a just world for all.
Mission Statement
United in Spirit and inspired by God's grace,
we welcome all, love all, and seek justice for all.      
This week's worship hymns:
The Greatest Thing
1. The greatest thing in all my life is knowing You;
The greatest thing in all my life is knowing You.
I want to know You more, I want to know You more.
The greatest thing in all my life is knowing You.
2. The greatest thing in all my life is loving You;
The greatest thing in all my life is loving You;
I want to love You more, I want to love you more.
The greatest thing in all my life is loving You.
3. The greatest thing in all my life is serving You;
The greatest thing in all my life is serving You;
I want to serve You more, I want to serve You more.
The greatest thing in all my life is serving You.
Hymn of Promise
1. In the bulb there is a flower; In the seed, an apple tree;
In cocoons, a hidden promise; Butterflies will soon be free!
In the cold and snow of winter There's a spring that waits to be,
Unrevealed until its season, Something God alone can see.
2. There's a song in evry silence, Seeking word and melody;
There's a dawn in every darkness, Bringing hope to you and me.
From the past will come the future; What it holds, a mystery,
Unrevealed until its season, Something God alone can see.
3. In our end is our beginning; In our time, infinity.
In our doubt there is believing; in our life eternity.
In our death a resurrection; At the last, a victory.
Unrevealed until its season, Something God alone can see.
CCLI License #456361
Of course we wish we could worship in person. However, we are blessed to be able to share this virtual experience with you.
Today's scripture reading is Luke 24:13-35
Here, O My Lord, I See Thee
Here, O my Lord, I see Thee face to face;
Here would I touch and handle things unseen,
Here grasp with firmer hand h'eternal grace,
And all my weariness upon Thee Lean.
3. I have no help but Thine; nor do I need
Another arm save Thine to lean upon;
It is enough, my Lord, enough indeed;
My strength is in Thy might, Thy might alone.
4. Mine is the sin, but Thine the righteousness;
Mine is the guilt, but Thine the cleansing blood.
Here is my robe, my refuge, and my peace;
Thy blood, Thy righteousness, O Lord, my God.
Shine, Jesus, Shine
Lord, the light of your love is shining
In the midst of the darkness, shining
Jesus, Light of the world, shine upon us
Set us free by the truth you now bring us
Shine on me, shine on me
Shine, Jesus, shine
Fill this land with the Father's glory
Blaze, Spirit, blaze
Set our hearts on fire
Flow, river, flow
Flood the nations with grace and mercy
Send forth your word
Lord, and let there be light
Lord, I come to your awesome presence
From the shadows into your radiance
By the blood I may enter your brightness
Search me, try me, consume all my darkness
Shine on me, shine on me
As we gaze on your kingly brightness
So our faces display your likeness
Ever changing from glory to glory
Mirrored here may our lives tell your story
Shine on me, shine on me
This is an enormously challenging moment in time for humankind and for God's Church.  The current world health situation is extremely serious.  It is crucial now for each one of us to act responsibly.  "Love one another as I have loved you," Jesus commands.
As people who are loved and cared for by God, we recognize that God calls us to love and care for one another.  We accept and we value this high calling.  We must do our faithful best to be as considerate as possible of everyone's health and well-being.  With genuine consideration for each other, Ivy Chapel United Church of Christ is striving to respond appropriately to the situation and to follow protocols for minimizing the spread of Coronavirus (COVID-19).
Until further notice, all Ivy Chapel United Church of Christ activities, events, gatherings and "in-person" worship services are suspended.
For the time being, there will be no "in-person" gatherings of more than 10 people at Ivy Chapel UCC.  This is not an easy decision.  As Christ's followers, we pattern our lives after the life of our Savior Jesus, and faithful discipleship involves inter-personal relationships.  This makes refraining from public worship a difficult thing for us to do.  Nevertheless, we must.  We do so out of genuine consideration for all people.
For daily spiritual nourishment; please subscribe free of charge to our United Church of Christ Stillspeaking Daily Devotional at   https://www.ucc.org/daily_devotional
We will post virtual worship experiences – including Holy Week – here on this website and on our YouTube channel.
By God's grace and with God's help, we are able to love one another.  God is with you.  Thank you for displaying mutual respect and loving care for all people.
If you have questions or need to reach out to us, please do not hesitate to do so via email.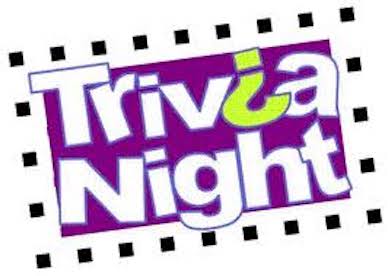 Trivia Night at Ivy Chapel UCC

Saturday, June 29, 2019
Ivy Chapel UCC invites you to a family friendly night of trivia.
All are welcome!
Tables of 8 are $80 or $10 per person.
There will be 10 rounds of 10 questions with mulligans available for purchase.  Other surprises and prizes are also in store!
Please get in touch with us via email to reserve your table or call 314-434-4991.
Doors open at 6:00 pm
Questions will start at 6:30 – 8:30 pm
Ivy Chapel UCC
620 North Woods Mill Road
Chesterfield, MO 63017
Fellowship Hall
Tea, lemonade, popcorn and pretzels are provided and you are welcome to bring outside food and drink (beer, wine, soda).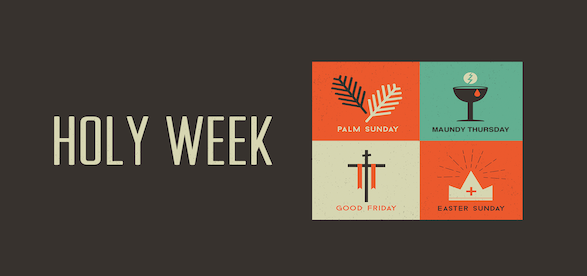 Join us here at Ivy Chapel as we celebrate Holy Week, and mark the journey to Easter.
Sunday, April 14 at 10 a.m. for Palm Sunday worship as we celebrate Jesus' entry into Jerusalem.
Thursday, April 19 at 7:30 p.m. for Maundy Thursday, sometimes called Holy Thursday, the night of the Last Supper.
Friday, April 20 at 7:30 p.m. for Good Friday worship commemorating the crucifixion of Christ.
On Easter Sunday, at 6:30 a.m. we gather for Sunrise Worship to celebrate the resurrection.
We gather again at 10 a.m for our Easter worship service. He is Risen!
Giving is Christian outreach "Ivy-style"! Our congregation is responding to multiple offering invitations this Lenten Season. We give God glory for the many, additional ways in which people of Ivy Chapel United Church of Christ are reaching out beyond our church.
Rejoice over this extensive array of things our congregation has done and is doing this Lent: supporting World Vision in connection with Ivy Youth 30-Hour Famine; Lenten canned food drive which will go to three local food pantries; supporting Shannondale, a mission project with the Missouri Mid-south Conference of the UCC with its craft center, lodge for retreats and outdoor programs; supporting Baby Blue Pantry (operating through Wee Care Learning Center of Festus, providing money for baby diapers and formula for families in need); and supporting ecumenical, global ministries by offering gifts to One Great Hour of Sharing (all donations accepted through Easter).
Praise God for Ivy's faithful responses to these invitations to give!
Please send us an email to learn more about the organizations we support, or if you would like to learn how you can help.
You are invited to a vintage (but that does not mean old and stuffy) evening of wine, cheese, appetizers, desserts, music and more. And oh yeah, did we mention the auction? Silent and oral auctions, secret bubbly bags and other surprises are in store all evening long.
Here are the details on HarvestFest 2017:
November 4, 2017
6:30 p.m. – ?
Ivy Chapel United Church of Christ
620 N. Woods Mill Road, Chesterfield
$15 per person in advance, $20 at the door
Proceeds will benefit Ivy Chapel programs.
Looking for a ticket? Have an auction item to donate? Drop us a line or call 314-434-4991 and we'll set you up.
Thank you… and see you there.
Want to help promote HarvestFest? Use these flyers and invitations to spread the word.